Want to know how to promote a book? No problem.. read on! within this section of the website we will provide you with literally loads of tips and advice on the nest way to promote and market any type of book…
AboutTheAuthor.co.uk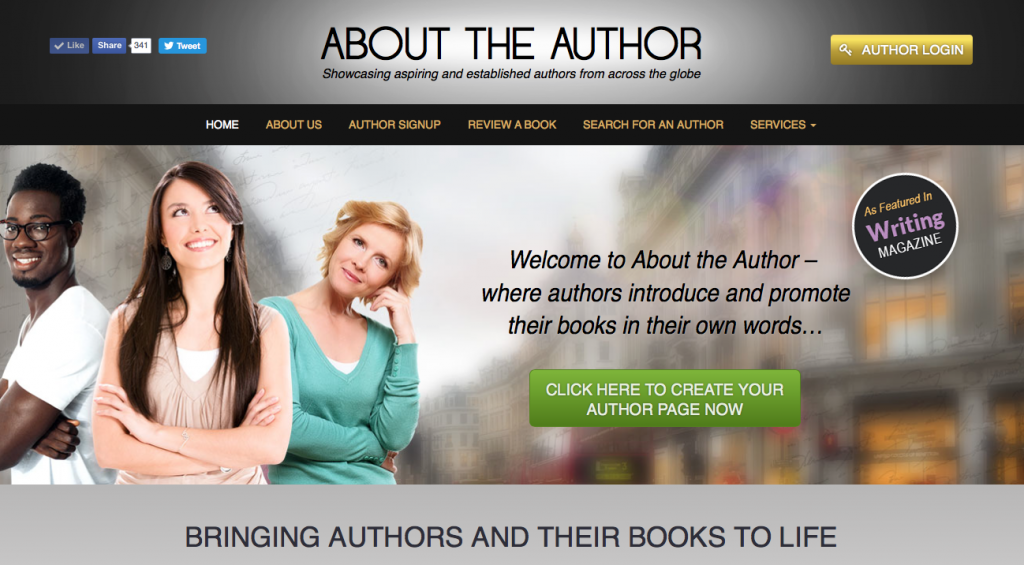 I recently set up a new website, AboutTheAuthor.co.uk. My goal when creating this website was to provide both aspiring and established authors with the chance to network and showcase their credentials whilst teaching them how to promote a book.
I believe that the website does just that, and the sign up figures are proof. It not only gives authors the chance to market themselves to potential readers, but allows anyone at all to keep track with the latest developments from the publishing world. Using social media, the website has taken off even faster than I anticipated, and I believe that it will be an invaluable tool for authors moving forward. 
Perfecting Your Book Cover Design

Before you begin marketing your book to readers, you will need to make it visually appealing. Never underestimate the power of a great cover design. The sales of your book could genuinely live or die based on how good or bad your book cover is. It is the first thing that readers will see before they even look at the blurb, and therefore it absolutely needs to be as good as it possibly can. Particularly on Amazon, readers are drawn to book covers that they find appealing. If your cover doesn't stand out from the crowd, or is off-putting, then your book sales will suffer. 
Social Media
In this section I'll mention a number of social media sites. The first tip on the list is Facebook. The majority of people are highly familiar with Facebook, or at the very least have heard of it. What most people aren't aware of, however, is how they can use Facebook as a marketing tool for their book content. The reality is that Facebook is the perfect launch pad to boost your book sales, you just need to know how to do it.

Facebook Marketing
The first step in boosting your sales via Facebook, is to create an author page. You can do this by clicking the 'Create Page' option. Once there, you will be given a selection of 6 choices. Click the option labelled 'Artist, Band or Public Figure' and hey presto, you've made your author page. Your author page will allow you to connect with your readers on a professional and personal level.
It serves as a window of interaction with your customers. Make sure that you add regular photos of yourself and post regular updates on the progress of your book. You can even ask questions and create polls, asking readers what they'd like to see in your next book, or requesting feedback on your latest book. Once you've created the page, make sure you share it publicly on your personal Facebook wall. Encourage your friends to like and subscribe, and to spread the word.
If you are confused about how to use your author page, a great idea is search for other successful authors on Facebook, to see how they use their page. There is nothing wrong with copying their marketing ideas. Learning from experienced professionals within the field will only serve to strengthen your book sales.
Post Boosting
After creating your page, it's time to start boosting your posts. Create a post that links to your work, ideally on Amazon. For example, you could write, 'The Story of…is currently selling on Amazon. You can buy it HERE'. Then, click boost post. The boost post option allows you to market and spread your post to people outside of your friendship group, who might potentially be interested in your page. By selecting this option, you can ensure that the link to your book page is seen by a wide variety of people, specifically targeted for their interest in books.
Once you've clicked boost post, you'll be given a variety of options. You will need to decide upon your target audience, the subject of your work and your budget. The latter is extremely important, as it allows you to select how long you want to boost the link for, and how much to spend on boosting it. Be careful with this, as you would with any financial transactions in the lead up to publishing your work. As much you want to spread the word of your book, there are cheaper marketing options out there which are equally as effective. Don't spend too much and regret it later.
Equally as important, is choosing the target audience. This is important when learning how to promote a book. Try to think outside of the box on this one. You need to make sure that your work is being promoted to as many people as possible, and this includes utilising other forms of media. For example, if you are someone writing a book on housing prices, or estate agency, it might be a good idea to include 'Homes under the Hammer' or 'Location Location' in your interest list. This will push your work out to a wider audience, and therefore increase the chance of it selling.

Creating an Offer
Facebook Advertisement is a great way to promote your work. Given the number of people who use the site, if you are advertising directly through Facebook then your content is sure to be seen by a wide range of people.
To start with, simply click 'Create Advert' on the left hand side of the Facebook screen. Once there, you'll be given several options/aims for the advert, including sending people to your website, gaining video views or raising attendance at an event. In this instance, we want to click 'Offer Claims'. Then, choose the page that you'd like to promote from, title the offer ­­­– for example 20% off total purchase – and then provide a link to the page where the offer can be redeemed.
Facebook gives you a huge variety of options at this stage, including setting a claims limit (how many people can claim the offer) and an expiry date for the offer itself. You can even limit the audience of the advert to specific countries. I'd highly recommend this method to anyone who is intending to use Facebook as a marketing channel, it's a great way to promote your work to a wider audience who you might otherwise have struggled to connect with.

Maintaining Your Facebook Profile
I know of a great many authors who do all of the above, but then forget to manage their profile. Once their book starts selling, they forget about Facebook and consequently stop marketing via a very important channel. I cannot emphasise how important it is that you maintain your marketing as an author, especially on Facebook. Post regular blogs, questions and statuses, make sure your reader is kept interested and engaged and keeps coming back for more. Offer them deals and exclusives, give them news of events and even promote other authors on your page. I make it my aim to post at least twice a week on Facebook if I can, whether I'm promoting courses or my own blogs, it's really important to stay interactive and stay connected with your reader.
Twitter

Following on from Facebook, we have another social media site – Twitter. Like Facebook, Twitter is an absolutely brilliant tool for putting your work out there and marketing it to a wider audience. In this section, I'll show you how you can use Twitter to increase your book sales.
Why use Twitter?

The advantage that Twitter has over Facebook is that Twitter makes it much easier to promote your work to the entire world, and doesn't charge anything to do so. Simply by tweeting, whatever you have tweeted will appear in the 'search' function, assuming that people search for the words you have used. For example, if you were to tweet 'You can buy my book HERE #bookwriting' and I went into the Twitter search bar, and typed in 'book writing', your tweet would instantly appear. You can immediately see how this is advantageous. By using keywords and hashtags in our Twitter posts, we can ensure that our tweets appear in the most common search terms, and therefore are accessible to a wide range of people.
Another great way that Twitter helps you learn how to promote a book is via pinned posts. On your Twitter page, you have the option to pin a particular tweet or post to the very top of your page. This means that when people visit your page, that tweet or post is the first thing they will see. So, if you tweet a link to your Amazon book page, and then pin this to the top of the page, you are immediately going to increase traffic to your book page.
Twitter is also a great tool for helping you connect with other authors. By searching for hashtag terms such as #writing or #amwriting, you will notice that there a huge range of authors on Twitter. Connect with these writers and make conversation; you never know what can happen when you network with other professionals in the field. You can even invite one of these other authors to participate in a 'joint venture' with you. If you promote their work, and they promote yours, both your sales will increase. The power of two is far greater than the power of one, so make the most of the opportunity.
Pinterest
For those of you who aren't familiar with Pinterest, the site is a fantastic tool for writers, and for that reason it is the sixth tip on my list. Pinterest allows you to pin images and quotes onto your 'board', which can then be made visible to the public. Using the website, you can interact with other pinners, sharing their pins and building up a network of interests. In a very short space of time, Pinterest has evolved from a tiny image sharing website to a comprehensive behemoth in the social networking world. It's currently the third ranking social network site (behind Twitter and Facebook), and therefore I would strongly advise using it as a marketing tool for your book.
Here are four tips on how you can do this:
1. Use 'Pin it' buttons on your website, that allow people users to pin pictures from that site – specifically of your book cover, onto Pinterest. If you have multiple books advertised on your site, this is even better. When Pinterest users click on your book cover pin, via another user, they will be automatically directed to your website and to the page where they can buy the book. Essentially, you are making it extremely easy for users to purchase your work. Pinterest users absolutely love great covers and graphics, so the better your cover is, the more clicks it will get and the more traffic will be generated back to the book page and website.
2. Setting up boards for your stories is another great way of marketing the work. For example, you can make separate boards for each book, containing images of the locations, theme, characters and even quotes and passages from the story. You can also pin videos to your boards, via Youtube, which will examine in more detail later. Pinterest is about visual interaction. If you can get Pinterest users to visually interact with your books, they are more likely to make a purchase.
3. Create a board about yourself. This may seem a little conceited, but writing in general is extremely popular on Pinterest. If you create a board that gives an insight into the behind-the-scenes life of creating the book, you are sure to increase user interaction. Take photos of everything from your favourite writing spot to your favourite books and topics that have influenced you. If you are publishing via an established company, get some pictures of the staff and the organisation.
4. Pinterest can also be used as an interactive tool, to host contests and competitions. For example, you might decide to give users a say in which book cover you use. Pin a number of potential cover photos, and then invite users to select which one is their favourite, by repining. You can then select one lucky user for a prize, or a free copy of the book once it's published. There is no end to how creative you can be with Pinterest, and on occasion your contest might even go viral. On a really simple level, you could just offer a prize for whoever gets the most repins when posting your book. It's the carrot and stick approach, but it's also a fun, interactive and a great promotional tool.

LinkedIn
The final social media site on this list, and my seventh tip overall, is LinkedIn. LinkedIn is now the number business networking site in the world, and is used by over 250 million people, to promote themselves and their business. Crucially, users of LinkedIn have access to LinkedIn posts. Acting like mini blogs or articles, LinkedIn posts are a fantastic tool for promoting written work.
Start off with an engaging title, which will draw viewers to your post. For example, something along the lines of '5 reasons why YOU can make a success of your business'. Remember that while LinkedIn is primarily a business based site, there is no reason why you can't promote fiction based work on the website, so this advice applies regardless of what you are writing.
Next, in the post, create a short bullet point list or paragraph, containing content from your book. Make sure that you choose good, exciting content that will make the reader want to purchase the rest of the work. At the end of your article, place a link to where readers can purchase your book.
Some people might not be aware of the fact that LinkedIn rewards posts that induce debate and discussion. Basically, the more interaction your post has, and the more comments it gets, the more likely LinkedIn will be to promote the blog to other people on the website. A great way to make sure this happens is to finish your post with a question. For example, you might ask the reader to post their thoughts on the issues you have raised, or even just to suggest improvements. You'll find that people appreciate this invitation to interact with you, and that your posts will become more popular as a result. The more popular your posts get, the more traffic your book page will get, and hopefully your sales will increase.
Focus On Writing Fantastic Chapters and Content

This might seem an obvious point to include when advising you on how to boost your book sales, but you would be amazed by the amount of people who completely neglect their content, and just focus on the marketing. What good is marketing if the actual product doesn't cut it? In this chapter, I'll give you some detailed advice on how to improve the content of your work, so that the product itself is worth the marketing. The advice in this chapter will apply to both fiction and non-fiction writers, so pay attention!
Plan your work
Prior to writing your book, I believe that it's extremely important to make a structured plan of how you'll go about tackling the subject. I've seen so many writers plunge into their work without a second thought for how they will deal with later hurdles, and then come unstuck in the middle of the book. I think this is particularly true for fiction writers. Plan and plan well. Prior to writing your book, take as long as you need to (sometimes weeks or months) just writing out the entire plot. I always advise fiction writers who are struggling with plot to try out the Snowflake Method. In brief, this method for this eighth tip is as follows:
-Write out a 1 sentence summary. Don't mention any character names or places, just give a brief description. For example, 'A greengrocer accidentally kills someone, and begins a journey of self-discovery.'
-Write out a 1 paragraph summary. Write a 5-8 line paragraph, beginning with the setup of the story, covering the middle/any disasters or major events that occur, and the ending. If possible, try to think of your work in terms of Acts. Have a major event at the beginning, which leads into Act 1, followed by an event at the end of Act 1, which leads into 2. Then a major event at the end of Act 3, followed by the ending of the book.
-Next, take each of your central characters, and write: a single sentence on the character's storyline, the character's motivation/goal, the character's conflict, the character's realisation, or epiphany. What will they learn about themselves over the course of the narrative?
-Then take several hours to expand each of the sentences into a lengthy, more detailed paragraph. Ideally, you should have 4 paragraphs by the end of this exercise: 1 for the beginning, two for the middle, and 1 for the end. Make sure that every major event links, and has realistic consequences for future events within the narrative.
-Following this, take each major character from your book, and write a 1 page description of the story from their point of view. As you do this, you might find that you think of more and more relevant information and personality aspects/motivations for these characters.
-Take your 4 paragraph/1 page summary of the plot, and try to turn it into 4 pages. Make each paragraph a page if you can – 1 for the beginning, 2 for the middle, and 1 for the ending. This is where you can start using high levels of strategic detail to plan and construct realistic actions and reactions within the narrative. Don't be afraid to go back and edit points from your original summary if you think of new and better ideas. 
-Draw up a detailed chart of your character, listing every single piece of information about them. Even if the information is irrelevant, put it in there. This will aid you when it comes to writing through the eyes of said character.
-Finally, go back to your 4 page synopsis, and then make a comprehensive list of every scene that you will need to write the novel. This is a really useful exercise, as it will enable you to see whether scenes link, how they link, and whether you should insert or delete certain aspects of the narrative. Once you have written up your list, take each scene and then write a lengthy narrative description of how each scene will play out, the details of the events that take place in that scene and ensure they link with the next scene; as well as any conflict within the scene.
As you can see, the Snowflake Method is a fantastic way of helping you to understand both your own storyline, and the characters. In the next section, I'll give you some useful advice on how to interact with your reader.
What do readers want?
Now for number 9. When writing a book, you need to ask yourself – what does my reader want? Now, I'm not suggesting that you should write to appeal to anyone other than yourself. Writing is primarily a self-serving, egotistical act, in the absolute best sense of the word. It's cathartic, therapeutic and lets us communicate in a way that is often much more elegant than spoken word. Ultimately though, if you are looking to make money and boost your book sales, you absolutely must consider the reader. An even more useful question is to ask yourself, what does the reader not want? If you were picking up a book, what kind of things would you find off-putting? Let's draw up a basic list of fundamental aspects that you need to look at before publishing any book:
-Grammar
-Spelling
-Punctuation
-Narration.
The last point on the list, narration, is something I'd like to discuss. In my opinion, it's a fundamental aspect that is consistently ignored by writers. Yes, you might get the grammar, spelling and punctuation right, you might have great characters and a good plot, but if you aren't telling the story in a way that connects with the reader then you aren't going to get any recommendations or further sales from that individual. You need to leave a positive lasting impression. Think about the way that I'm narrating this book to you. I've kept the language simple, on point and relevant to the topic. Far too often, particularly with self-help books, I find that narrators talk about themselves too much or are simply looking for somewhere to vent their frustrations. There is a time and a place, and that place is certainly not in the pages of your book. It might sound unsympathetic, but the reader doesn't care. They simply want to read something that has them hooked, or that teaches them something they didn't know. Keep on track, try not to digress too much and always remember that every sentence should serve a purpose within the text. If it doesn't, and it's just there to make you feel better, take it out. Your work will be much better for it.
Editing Your Work
This 10th tip is so important. Time and time again, I see books on Amazon that simply haven't been proofread or properly checked over before publishing. The result is an uneven mess, full of spelling, grammar and punctuation mistakes. I would absolutely advise any author to get their work properly proofread before publication. Even if it just involves sending the work to a friend, the majority of us have a blind spot when it comes to our own writing. It takes the opinion of someone else to make us see clearly.
When it comes to editing the work yourself, everyone has different methods. I know some authors who prefer to write the whole book, and then edit afterwards. I know some authors who edit as they go. What's important is that you do edit, and edit properly. Be ruthless, too. If a word catches, or a sentence doesn't read right, rewrite it. Writing is about making every single word count. Scribbling red pen all over your work might be intimidating at first but you need to remember that it's for the good of the content. The better you can edit your own work, the better the final product will be.
Using YouTube To Market A Book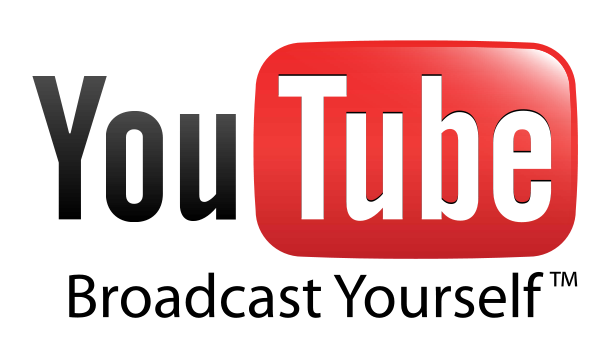 The 11th tip on my list is so powerful as a marketing tool that I could actually write an entire book on the subject. YouTube is an enormous weapon for writers, provided they know how to use it properly. What's strange is that so many authors don't even consider video marketing. These authors don't realise just how powerful YouTube is. As of August 11th 2015, YouTube is the 3rd most visited website on the entire internet. That's an amazing statistic, and it will seem even more amazing when I show you just how easy it is to use YouTube as a tool for marketing your work.
First things first, you need to make a video. This is fairly simple. Just download software such as Camtasia, or QuickTime Player, which allows you to capture the footage on your PC screen. That's right, you don't even need to feature on screen in your video. I know that this makes some people nervous, so hopefully this is useful. Next, pick a chapter or theme in your book. I would advise that it's a chapter or theme that you feel really strongly or passionately about, so that you can talk for a short period of time and engage with the viewer. Then, create a PowerPoint Presentation on the topic. Once you've done this, click record and start talking over the top of your PowerPoint Presentation, as if you were discussing the slideshow with anyone else in the room. In the YouTube description, include a link to your Amazon book page, so that people can follow up their interest in buying the work. It's as simple as that. This is an incredibly easy and fast tool for making money. If you promote your videos in the right way, and get the right people watching, you can engage them enough to share your videos with their friends and generate even more sales for your book.
How to generate views
At this point, you might be thinking that while all of the above sounds great, you still have no idea about how to generate views for your videos. Well, it's actually very simple, so pay attention to this 12th tip. A great way that I have found to increase my own YouTube views is to utilise Google Keyword Planner. Google Keyword Planner is a free tool, which helps you to establish which search terms you should use on your website, adverts and promotions. Simply sign up, type in something similar to the topic of your book or its title, and then click search. Google Keyword Planner will generate a list of the most popular search terms related to your topic. Once you've taken a look at this list, and created a video, title your video after the search terms which are at the top of the list. Since Google owns YouTube, your YouTube video will then appear higher up in the search terms and is more likely to be seen by people outside of your promotional bracket.
Another way to increase hits, and therefore sales from your Amazon page, is to contact other video makers of similar, more popular content, and offer them a joint-venture, or affiliate deal. They will promote your video or book via their own channel, in exchange for a percentage of all sales that come via their page.
Book Trailers
If you have the time, this is another really inventive way to draw readers to your work. Imagine a film trailer, think about how it entices you to go and see the actual film. Now, simply apply this to your own book. Obviously, you are unlikely to have the resources available to add in high tech special effects, and won't have access to millions of pounds worth of equipment, but that's okay.
You don't need any of this to make a great book trailer. If you are familiar with video editing, then this should be a fairly simple process for you. However, the majority probably won't be.
I would advise that you use sites such as Fiverr to find someone who can make your book trailer for you. You can be as particular as you like, write down everything that you'd like to appear in the trailer and the message you want to send, although try not to be too outlandish with your demands. On my website, AboutTheAuthor.co.uk, I offer a book video promotion service, with a 48 hour turnaround guaranteed. Looking round the site, you'll see that a number of the authors who have joined already have fantastic book trailers. You can use these as a basis for your own idea, or simply YouTube 'book trailer.' You'll be given a plethora of options, which are sure to provide inspiration.
Webinars
Following up the presentation/video theme is the 14th tip on my list, Webinars. Webinars are a brilliant way to engage with current readers, and to draw new readers. In this section, I'll explain what a Webinar is, and how you can use them to increase your book sales.

What is a Webinar?
A Webinar is an online event, hosted by an organisation or person, which is then broadcast to a selected group of individuals. Now, when I say event, what I am essentially referring to is a video presentation or PowerPoint production. While you can host other 'events' via Webinar, for the purposes of book promotion I would advise you to keep your Webinars fairly simple. This will allow for maximum engagement with your viewer, and a clear understanding of your objective going into the event.
How to host a Webinar
There are a number of methods that you can use to host a Webinar. I'd personally recommend Google Hangouts (a free service) or GoToWebinar.co.uk (which is paid). Once you've selected the software you want to use, you need to plan and promote your Webinar in advance of the air date. I would take at least 2 or 3 hours to sit and plan the way that you will go about hosting the event. Remember that if viewers have taken the time to join and listen to your webinar, then there is a very high chance that they'll be interested enough to follow up with a purchase, or at least a recommendation to a friend. Therefore, you need to make your webinar as engaging as possible.
Once you've planned the Webinar, it's time to promote it. You should promote your webinar as much as you can to your email contacts, Facebook friends and on your Twitter feed. Try to get as many people involved as you possibly can, and ask them to invite their friends too. One key tip to remember is that although people often sign up to these Webinars days in advance, they often forget on the actual day. I would recommend that on the day of the webinar, you send out 2 emails. One in the morning, and one 1 hour before the event starts. This will give attendees ample time to work their schedule around your event, and will make sure they don't forget about it!
Similarly to the YouTube video, your Webinar can include anything you want it to, as long as it's related to your book. Whether you choose a theme or group of themes, chapters, characters or relevant information from your book, just make sure that the content is interesting and engaging. At the end of the Webinar, make sure you include a link to your Amazon page, encouraging viewers to purchase your content.
Spreading the Word
The next four tips on my list are all about promotion. Time and time again, I work with authors who are happy to do the bare minimum when it comes to promotion. They'll happily open a twitter account, and even promote a little on Facebook, but when it comes to putting their work out to the local community they just don't bother. This is a huge mistake. There's nobody better to purchase and spread the news of your work, than those who live closest.
Contact your old school or University

This is a brilliant method of getting your work noticed. Educational establishments are looking for any chance possible to show that they have achieved success, and what better way to demonstrate this than by highlighting the achievements of a former pupil? If the school or University promote your work on their website, then even better. School websites in particular rank under 'High Trust Authority' on Google, meaning that any advertising done via their page will increase your standing in the Google search result rankings. The higher you are on Google, the more likely others are to see your book. Don't be ashamed to take pride in your work, show it as many people as you possibly can.

Promote on local radio stations
The 16th tip on my list is an often missed trick by authors. It's extremely simple too. Just write in to your local radio station, giving them a brief overview of your work and that you'd love to come in and promote it. The reason that I have selected local stations for this, rather than national, is because (similarly to the previous tip) local stations are more likely to show interest – due to the fact that you are a member of the local community. You can of course try contacting bigger stations, but don't be too disheartened if they don't take you up on the offer. If your station does agree to give you a spot, make sure you are completely prepared beforehand. I know of a few authors who decided to promote their work on radio, didn't plan and consequently looked fairly foolish when they went live on air. Go into the spot with a comprehensive idea of who the target listeners are, and how you will get them to engage with and purchase the product. Whilst on the radio, you might be given a chance to plug your Facebook page and Twitter. This is really important, so if you haven't already got at least 1 of these pages, make sure you set them up beforehand.
Email Signature
This is a great and very effective way to promote your work. Have you ever wondered why some people use a signature at the bottom of their emails? Well, they are simply promoting themselves. It's so easy to do. Just go to Gmail-Settings-General-Signature, and then paste in a link to your Amazon page. Everyone who receives an email from you will see the signature and link to your book. At the very least, this is sure to increase traffic to your Amazon page, and hopefully will lead to sales. As always, the more people that see your work, the more likely you are to make a sale.
Magazine Advertising
Magazine advertising can be a really powerful way to promote your work. Go into your local WH Smith, and see if they have any writing magazines, or magazines related to the content within your book. Then contact the magazine to see if they will promote your work. They will likely try to charge you a higher cost than you should be paying. In this case, it is important that you negotiate to get the original price down. For a full page advert, particularly if it's a book you are promoting, you shouldn't be paying more than £200. You may even be better placed waiting till the magazine deadline, and then trying to negotiate a price.
Top tip-Always opt for a position on the right hand side of the page, particularly if you are paying in excess of £100. Studies have shown that the right hand side of magazines or newspaper is more frequently read than the left. If the magazine refuses, take your advert elsewhere.
Amazon

No book on how to boost your book sales would be complete without mentioning Amazon. Putting it simply, Amazon is the most important tool for any author. This is cold, hard fact. Whether you like them or not, Amazon have brilliantly monopolised the book market, to the point where you will find it extremely difficult to gain any level of success without using them. Luckily, using Amazon is actually extremely simple, and there are a huge range of tools available to help Authors promote their work. In this chapter, I'll take you through some of my top tips for promoting via Amazon. Remember, your book sales will live and die on your Amazon page, so pay close attention.
Amazon Book Reviews
Starting off our Amazon promotional guide, with the 19th tip overall, is book reviews. I cannot emphasise the importance of Amazon book reviews. For those of you who are unfamiliar with the process, let me explain. When a customer purchases a book (or any product) on Amazon, they will be invited to leave a review. This can range from 1 star (terrible) to 5 stars (great). You also have the option to leave a review if you have purchased the book from elsewhere, however those reviews that come from customers who purchased from Amazon are listed as 'verified purchases'.
When potential customers look at the reviews, these are the first ones that appear. You should immediately be able to see why this is important to your sales. Imagine if you walked past a shop, which was generating large amounts of negative feedback from customers. Would you be inclined to go into the shop and make a purchase? The answer is no, you wouldn't, and the same applies for Amazon. Consumers look to others for verification that they are making a wise decision to part with their money.
The unfortunate downside of this system, of course, is that if the first review you receive is negative, you are really going to struggle to recover your book sales. When the book is released, I would recommend getting your friends and family to leave positive 5 star reviews on your work, ideally as verified purchases. This is the reason that it's important to provide potential customers with a link to your Amazon page, rather than anything else.
Amazon is where you will make the wide majority of your sales, and therefore you absolutely need customer feedback. To further this point, you can use the Amazon Top Reviewers list to promote your work. Look up the people on the top of the list, search for them on the internet and offer them a free copy in exchange for a review. The higher ranking the reviewer, the more likely their feedback will be taken seriously. A good review from someone on the top reviewers list is like gold dust, and you don't even have to work hard to get it!
Before we move onto the next tip, I'll provide you with a bonus piece of advice. Due to the importance of the Amazon review system, it is inevitable that you will encounter some people whose sole intention is to damage the sales of your product. These people will leave false reviews, often scathing and hurtful, in an attempt to put people off the work, or just to gain a reaction from you. While the temptation is to fire back, all guns blazing, don't do it. I've been in this situation and made the mistake of responding negatively in the past. The unfortunate reality is that all this does is makes you look bad, as if you can't take criticism. If you really do want to reply, then make sure you do it constructively. Don't give them an angry response, because that is exactly what they are looking for. Stay calm, composed and present a polite front. You never know who will see it, and with any luck, other customers and readers will respond and disagree with the negative feedback.
People who viewed this…
This is a really clever way of promoting your work via Amazon. Using the 'people who viewed this' tool, you can share your content with a wide range of customers who might otherwise not have seen it. The method is extremely simple:
-First, look for books that are due to be released in the next 30 days, that are in the same category, genre or niche as your work.
-Click on one of those books, and then immediately search for your own book. Click on it when it appears.
-Repeat this for as many books as you want.
What now happens, is that people who are clicking on the books you also clicked on, will see your book in the list of 'people who viewed this also viewed…' at the bottom of the page. Thus, your work is immediately being promoted to readers who are looking for material in the same category. The more books you do this for, the more people will see your page, and the more likely you are to make sales. Promotion is all about getting your work out to as many people as possible. By promoting directly on Amazon, where it is extremely easy to purchase books, you are increasing your sales chances significantly.

Amazon Author Central
Similarly to AboutTheAuthor.co.uk, the 21st tip in this guide involves creating an author profile. The difference is that you are doing this directly on the Amazon site, and therefore are guaranteed worldwide exposure. Signing up to Amazon Author Central is completely free, and you can link both your Facebook and Twitter to the website. Author Central also allows you to post a promotional video of yourself, as well as an author bio. Using the tips I provided you with earlier in the guide, I would recommend that you use Fiverr to source a freelancer who can create your video for you. Keep it short, but make sure it's engaging enough to persuade viewers to purchase your work. If you really want to make the video yourself, programmes such as VideomakerFx are a great way to do it.